The History of the Independent Assemblies of God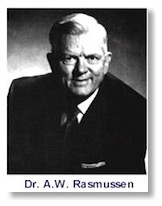 The Independent Assemblies of God International (IAOGI) is a pentecostal Christian association with roots in a revival in 1890 decade among the Scandinavian Baptist and Pietist communities in the United States.


In 1907 most of those revived-congregations (many named Guds forsamling - Assembly of God in Norsk) and individuals learned about the Pentecostal movement through William Howard Durham Mission in Chicago. One of his assistant elders, F. A. Sandgren, published the Folke-Vennena a periodical for Scandinavians, and consequently many Midwest churches joined the Pentecostal movement.


This group was organized in 1918 as the Scandinavian Assemblies of God in the United States of America, Canada and Foreign Lands. The group operated under this name until 1935. In that year, at their annual convention in Minneapolis, Minnesota, they merged with another group named the Independent Pentecostal Churches, and adopted the name under which they currently operate. Later, a split over the latter rain movement led the formation of the Fellowship of Christian Assemblies.


Dr. A. W. Rasmussen, DD, was the Founder of the Independent Assemblies of God. He is now deceased and with the Lord. His ministry spanned the globe for over fifty years. He developed and supported missions, orphanages and churches in Canada, the Philippines, India, and throughout the world.


For the last two decades his son Rev. Philip A. Rasmussen is the overseer. Under his leadership the head office of the IAOGI moved to Orange County, California where it is currently situated. He is assisted by our assistant overseer
Dr. Clyde Wasdin
.

Some reference links to the early history of the IAOGI, the Canadian IAOGI and the roots of Pentecostalism
Contact us at telephone number +1 (714) 541 0081 Tuesday to Friday between 9:00 am and 12:00 pm (Pacific Time) IAOGI , PO BOX 2130 LAGUNA HILLS CA 92654-2130
Email:
iaogi@hotmail.com